Optimum Nutrition Gold Standard Gainer
Available
Optimum Nutrition Gold Standard Gainer is built on a foundation of complete dairy proteins, mostly from isolate sources. The carbohydrate blend includes oat, pea and potato and the fats include medium chain triglycerides, chia and flax. Obviously, this is not your typical gainer formula. ON took it a step further by making it easy to mix up in a shaker cup. No blender needed. This is the new Gold Standard for weight gain.  Gold Standard Gainer is powered by a high-quality Protein blend, including the fast absrobing Whey Isolate and Hydroslate. These Proteins are high in both BCAAs and Essential Amino Acids, meaning they're ideal for recovery and new muscle growth.
Optimum Nutrition Gold Standard Gainer feautres:
Complete Proteins from primarily Isolate sources

Complex Carbohydrates Oat, Pea & Potato

Fats From Flax, Chia & MCTs

Mixes Easily Into Cold Water or Milk

Banned Substance Tested

55g of protein per serve

763 Calories from quality ingredients
Available Sizes:
Container Size: 2.277KG (5LB)
Serving Size: 2 Scoops (203g)
Servings Per Container: 11

Container Size: 4.67KG (10.29LB)
Serving Size: 2 Scoops (203g)
Servings Per Container: 23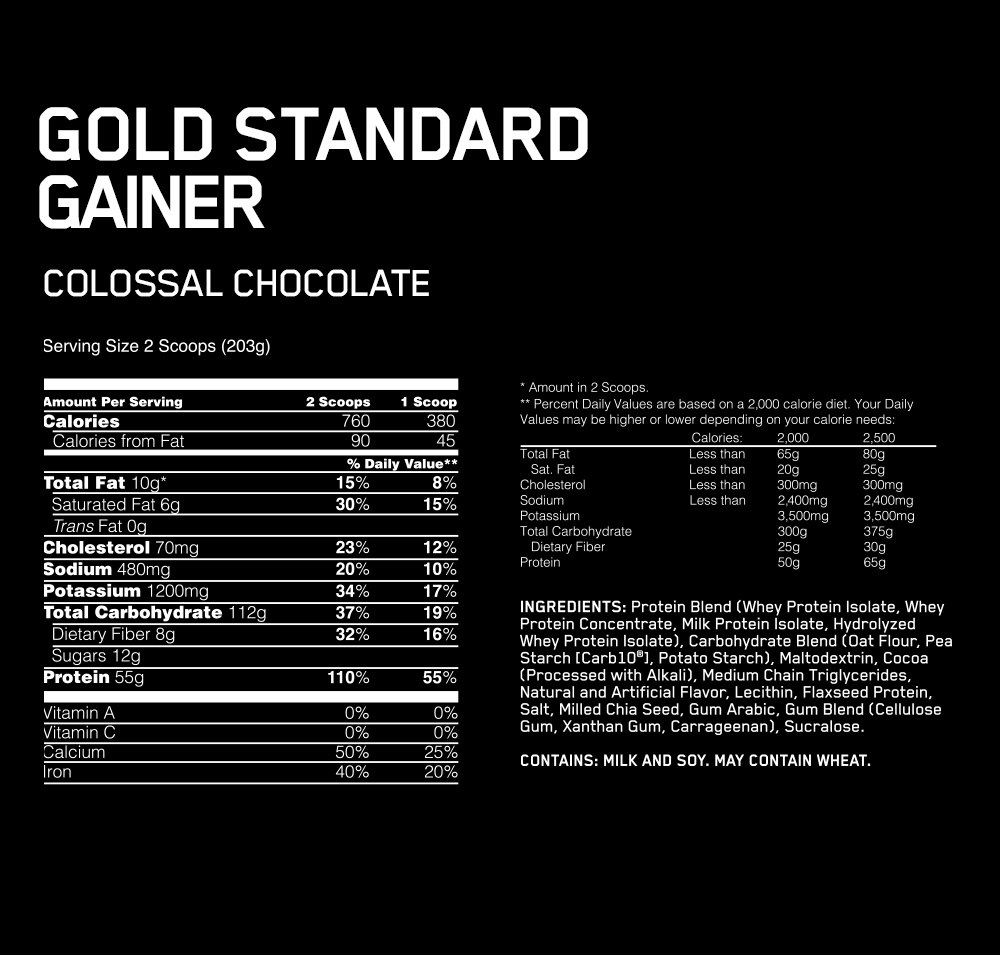 A great About Us page helps builds trust between you and your customers. The more content you provide about you and your business, the more confident people will be when purchasing from your store.
Your About Us page might include:
Who you are
Why you sell the items you sell
Where you are located
How long you have been in business
How long you have been running your online shop
Who are the people on your team
Contact information Social links (Twitter, Facebook)
To edit the content on this page, go to the Pages section of your Shopify admin.